VIP guests mark official opening of training centre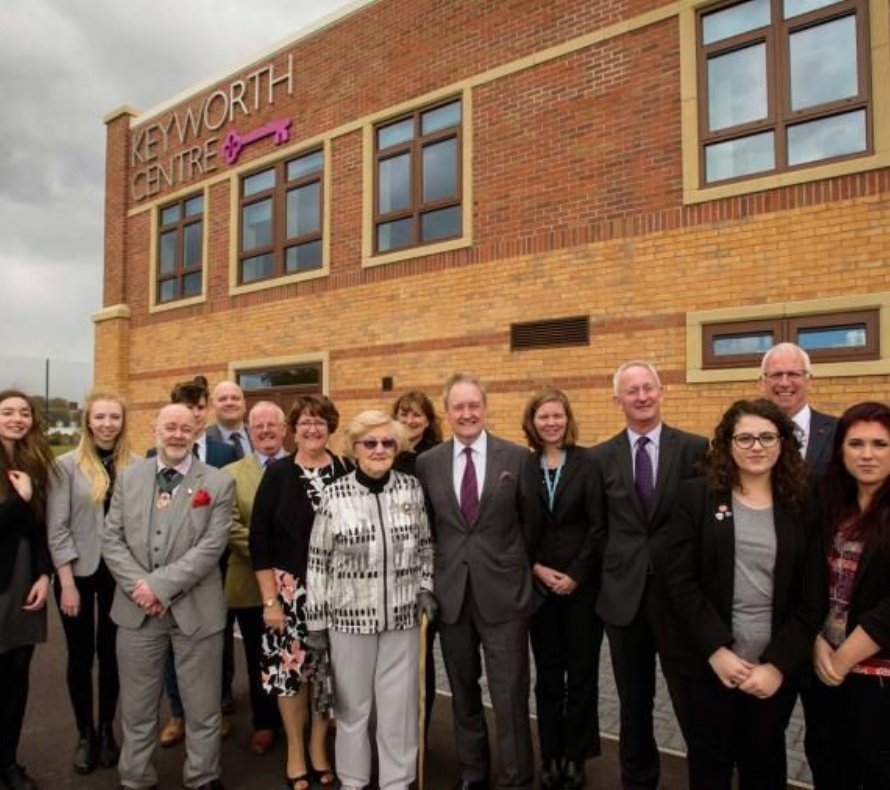 A new £1.2 million training and apprenticeship centre, named after a Lincoln soldier killed in the First World War, has officially opened to students.
More than 50 VIP guests attended the official opening of a brand new training centre at The Priory City of Lincoln Academy site.
The £1.2m Priory Federation facility is already delivering post-16 courses in Vehicle Maintenance and Construction in four ground-floor workshops.
On the first floor, spacious modern offices house the Lincolnshire Teaching School Alliance and School-Centred Initial Teacher Training (SCITT) operations.
The purpose-built centre is named after Leonard Keyworth, a former City of Lincoln pupil who was awarded the Victoria Cross during the First World War. Members of his family were among the invited guests who were given a tour of the centre during the day.
Mr Rob Reeve, Director of Operations at the Priory Federation, said: "The construction and motor vehicle units are individually designed to deliver high quality industry training and apprenticeships.
"Working in partnership with local and national companies and industries, we will help to address a national and local skills shortage, while also giving Sixth Formers and young adults more options when looking for work."
The Keyworth Centre also boasts adaptable lecture rooms and meeting spaces for conferences and other business needs.
"It was an honour to be part of the occasion and pay tribute to one of the heroes of Lincoln," said Academy Headteacher Mrs Jane Hopkinson. "The Academy is very proud of its former pupil and to have been able to commemorate him in this way."
Opening ceremony photo gallery
Leonard, born in 1893, attended the Lincoln Municipal Technical School – which went on to become the City School and then The Priory City of Lincoln Academy – in the early 1900s.
He received his Victoria Cross in the summer of 1915 after surviving almost two hours throwing grenades into a German dug-out from an exposed and isolated position. Tragically, however, he was killed in France in October 1915 after returning to the Front.
Leonard's first cousin once removed, Sheila Bradshaw (née Keyworth), was a guest at the opening ceremony, together with her son Tim Bradshaw and daughter Sally Simpkin.
"I am extremely touched that the school has honoured Leonard in this way," said Sheila, now 83 years old. "It is very moving to think that today's young people are aware of the sacrifices of earlier generations."
Mr Bradshaw added: "It's an honour to have the name Keyworth attached to a building like this. If the young people who come through this facility can have part of his ethos to see them through, what better way to achieve success than through hands-on education?"