STEM Activities Module 1 & 2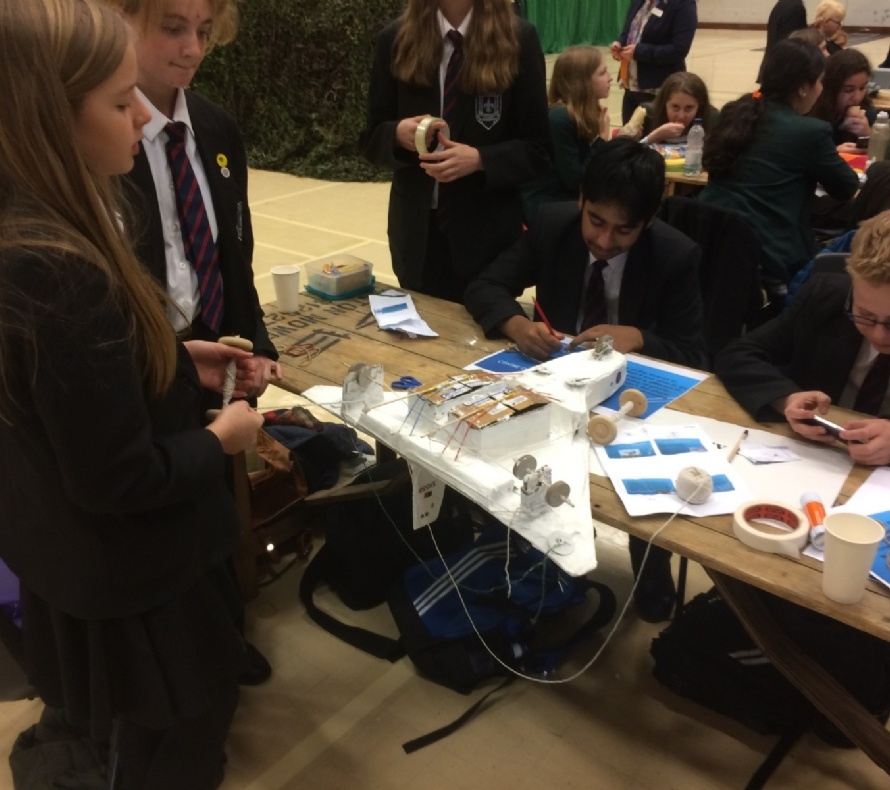 This term the STEM group have been to Project X at RAF Waddington. After many weeks of designing, developing and testing they went to compete against other schools. The model they build was designed on the Avro Vulcan. The group successfully deployed three out of their four eggs on the targets accurately. It was an enjoyable day and the students got to find out about various jobs in the Armed Forces even trying on full operational gear.
A group of year 7s were involved in a multi-schools STEM challenge held here at PCOLA. This gave the students an insight into STEM and they enjoyed the various tasks which included looking at how drones work, building a structure via Chinese whispers to develop communication and teamwork. This has wet the appetite for the Year 7s to join the present Year 8s in the STEM group.