Lion, Witch and The Wardrobe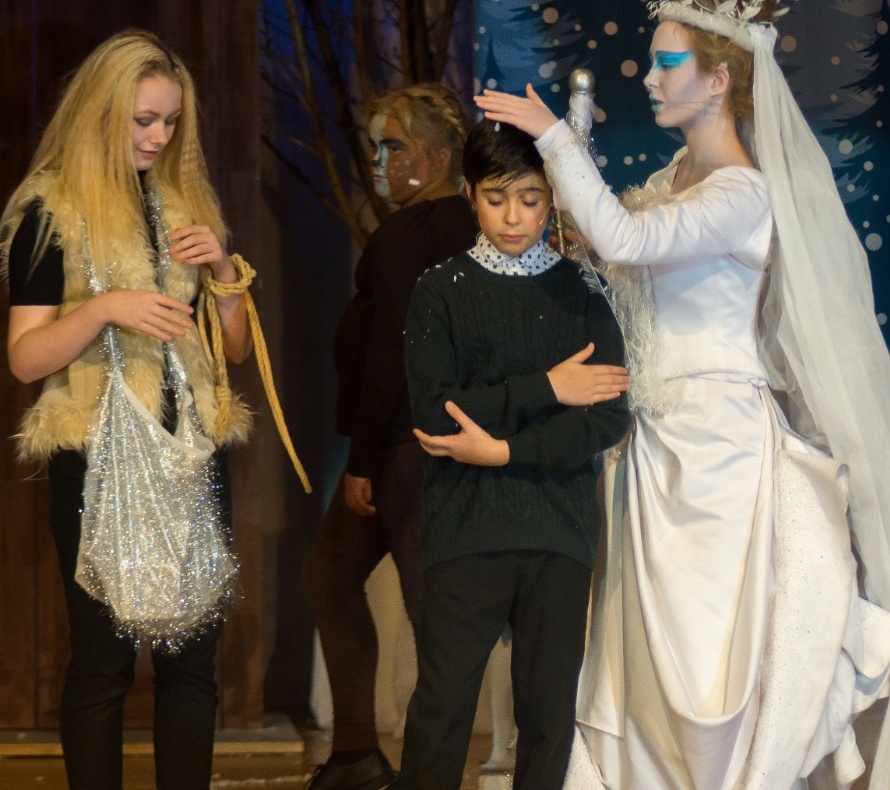 Our annual performance took place on Wednesday & Thursday 2nd & 3rd December 2015.
The Priory City of Lincoln Academy is proud to present its annual production of the literary classic The Lion, the Witch and the Wardrobe.
A trip to Narnia is in order to follow C. S. Lewis' story of four evacuee children: Lucy (Molly Banks), Susan (Michaela Sewell), Peter (Jack Thomas) and Edmund (Ben Behan) and their adventures through an enchanted wardrobe. The White Witch (Sophie Hall) and Aslan (Kayleigh Wilkes) are to battle over the freedom of Narnia and its residents. Will Narnia still be in winter for another lifetime?
A story of family, betrayal, power and Christmas, this production (dramatised by Adrian Mitchell) excites the audience with its use of puppetry, song, drama and snow and is a show not to be missed. Our firm-favourite Christmas show is guaranteed to excite, entice and enchant the whole family with a sprinkle of magic.
Performance dates are Wednesday 2nd and Thursday 3rd December 2015, 7pm in the Main Hall at The Priory City of Lincoln Academy.
Tickets are available to be purchased via the main academy reception either in person or by calling 01522 882800. Tickets are prices £4 for adults and £2 for concessions.