Yoto Carnegies Author Event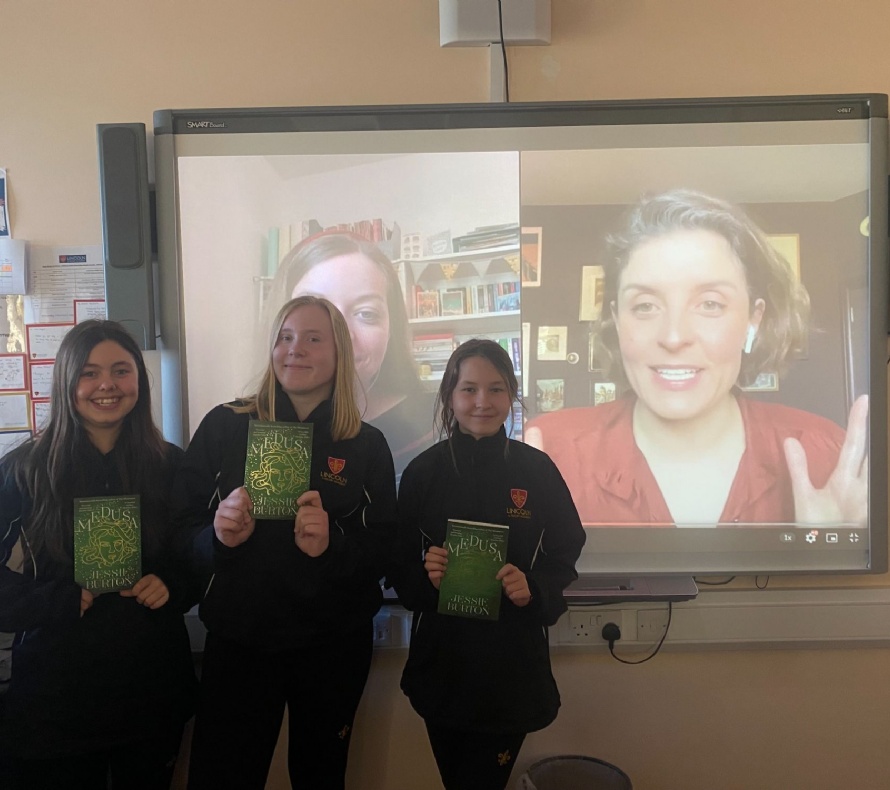 Author and Student live Event.
Our students thoroughly enjoyed participating in the first of the author events to go live. This was as part of the Yoto Carnegies Event Week.
Our book group members got to see an interview with bestselling Author - Jessie Burton. We were all very excited as many of us have read or are reading 'Medusa' by Jessie Burton. One of the books nominated for this prestigious book award.
Jessie answered two of the questions put to her by our students. This whole event was inspiring to our students giving an insight to the writing process, being a writer, mythology and the inspiration behind the book.
Yr7, 8, 9 and 10's attending would like to thank @jessieburton we are all buzzing with enthusiasm.
Some comments from the students are;
"That was just amazing Miss."
"Wow, loved her take on this myth."
Reading for pleasure is so very important to us at the academy and opportunities like this are fantastic!