Lincoln Shrek 2022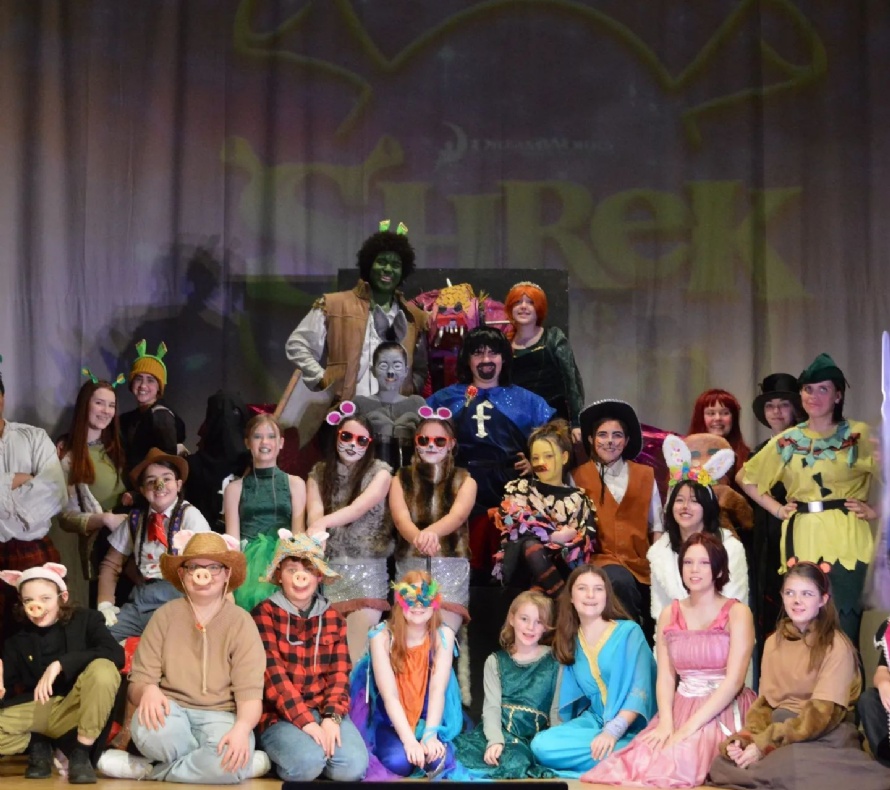 Musical Performances to Primary Schools
On Tuesday 27th and Wednesday 29th November 2022, over 400 students from local Primary schools including Sir Francis Hill, Birchwood Junior School, Hartsholme Primary School and St Hugh's Catholic Primary school attended the Academy to watch a performance of Shrek the Musical. Students were treated to a 2 hour performance which included solos from students, fantastic acting and a general feel good atmosphere.
Of those attending, Mrs Bayston asked what their favourite part of the performance was. Some of the responses were 'Shrek – he's amazing' (Our very own Will), 'the Dragon' and another commented on how fantastic the actor playing Donkey was (Our very own Milana).
Students left with smiles on their faces and are already looking forward to next Year's performance.