BAE Systems 'Make It' Enterprise Challenge 2019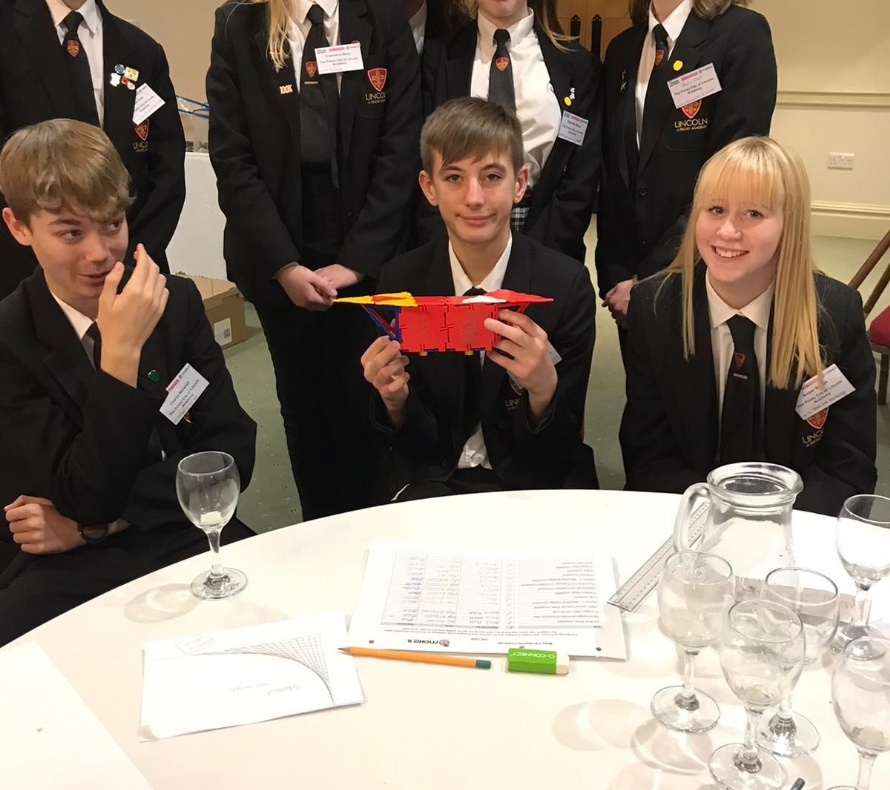 On 28th November the following group of Year 9 students took part in a 'Make It' Enterprise Challenge Day at the Petwood Hotel, Woodhall Spa
Ellie May Wilson
Mollie Lawson
Amber Norton
Charlie Marshall
Francesca Davis
Mark Hope
Ashley McWhirter
Annie Brett
Their project was to design, build & market an 'unmanned rescue vehicle' & pitch their work to 'Dragons Den'. Eight teams of eight students took part, (plus a staff team), and each team (apart from staff) were ably supported throughout by personnel from RAF Coningsby.
The team led by Annie Brett, did a good 'pitch' to the 4 members of 'Dragons Den' & received good feedback.
Although we didn't win, we are delighted to report Francesca Davis won one of 2 'outstanding individual' awards for her mathematical work!
Students were great ambassadors for the Academy. Well done!