Race for Life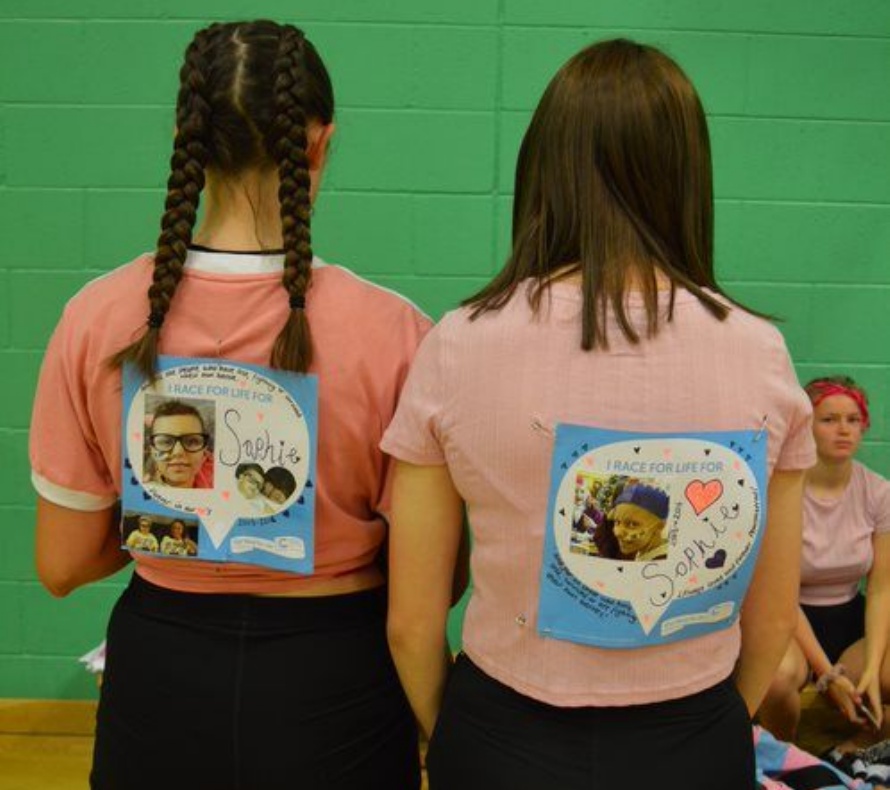 £12,555 raised !!!! Well done to all.
Priory Lincoln Academy Race for Life – 5th July 2019
In February this year, I lost my extraordinary Dad to the horrendous disease that is Cancer, followed shortly by my wonderful colleague Jenny Elsom also losing her Nan to Cancer in June. Their brave and courageous battles inspired us both to turn the utmost negative into a positive and hopefully make a difference to those currently battling and those who will battle Cancer.
Therefore, on Friday 5th July, The Priory Lincoln Academy hosted and ran its very first Schools Race for Life, in aid of Cancer Research UK. In the weeks leading up to the event, students approached friends and family for sponsorship money for completing the 5km course, as well as the staff body promoting an online donation page for their efforts.
In tutor time, staff and students designed and decorated 'back signs' which enabled all involved to dedicate their Race to loved ones who have been affected by Cancer in some way.
In the week leading up to the event, a group of Year 9 girls worked alongside the Food Technology Department to bake 100s of sweet treats to sell on the day, including flapjack, cupcakes and brownies. The bake sale was a resounding success, raising just over £200! On the day of the Race for Life, a group of Year 10 girls ran a glitter stall, decorating staff and students' faces with pink glitter in line with the Cancer Research pink theme, raising nearly £90.
Furthermore, KS2 from Hartsholme Academy came and participated in a mini Race for Life as well. Hartsholme students also decorated back signs and wore pink items of clothing whilst participating in the race. Their performances were absolutely spectacular and in total, Hartsholme sponsorship money totalled at £1279.68! This is such a phenomenal achievement and Priory Lincoln Academy are extremely grateful for the students' enthusiasm, determination and pride when collecting sponsorship and completing their race.
There are no words to describe the emotions from all involved as staff and students came together on the day as one big family to raise money for such a fantastic cause. It has been extremely humbling to learn how many Priory Lincoln Academy students and staff have been affected by Cancer, whether it be family members, friends, or themselves and the overwhelming feelings of pride, happiness, sadness and determination were tangible throughout the day.
Altogether, Priory Lincoln student sponsorship, face painting, bake sale, loose change and Hartsholme Academy sponsorship money totalled at an amazing £10,186! On top of this, the Priory Lincoln Staff Just Giving Page raised a huge £2208! This means that the grand total raised was…
£12,394.00
Here at Priory Lincoln Academy, we cannot put into words how proud we are of everyone involved and we are so excited to give the money raised to the extraordinary cause that is Cancer Research UK.