Winners - RAF Paper Planes Competition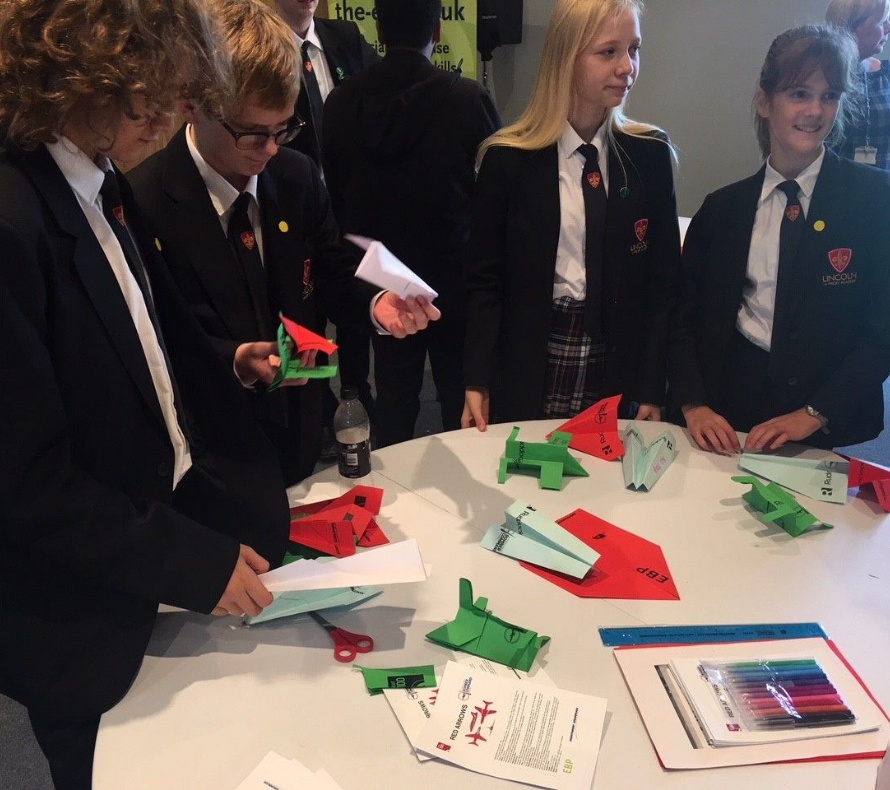 RAF 100 Paper Planes Competition
The STEM group from 2017-2018 attended the International Bomber Command Centre this afternoon and took part in the RAF 100 paper planes competition.
The group had to follow designs to make paper planes based on RAF aircraft designs, the Red Arrow, the Lancaster and the Vulcan. They then had to choose which one of their three to take to the competition stage to see whose would fly the furthest.
It is my pleasure to announce that out of nearly 100 students, our Joshua Scott in year 11 won.
Please congratulate the following for being as always, impeccably behaved and showing our academy as fantastic.
Year 11
Abdul Basit
Joshua Scott
Year 9
Sophie Henderson
Joseph McGuire
Yestin Holmes
Amelia Flemming
Kaycee Ashmore
Emma Dennis
Year 8
Faith Parker
Annie Brett