Celebrating Success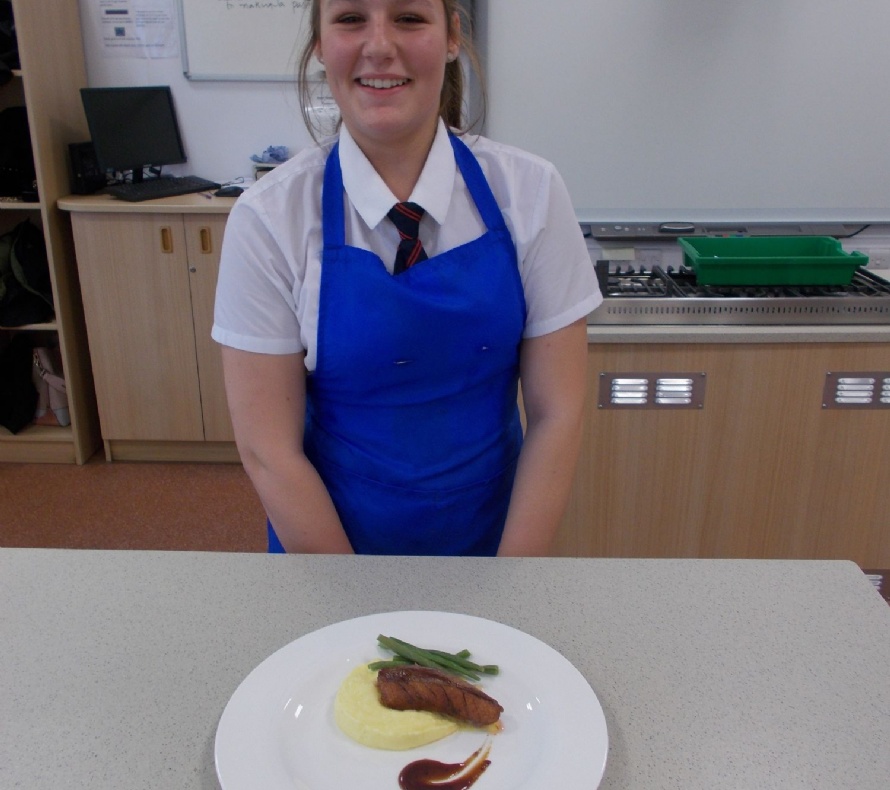 Eden Hill has produced a main dish consisting of duck breast accompanied by steamed green beans, creamed mashed potato with plum and hoisin sauce. Her meal was prepared and cooked within 25 minutes. She has shown creativity, excellent time management and exceptional presentation techniques.
Mrs Miller Eden's teacher stated:

She has never taught a year 9 student that has produced such a high standard of work completely independently.