Salters Festival of Chemistry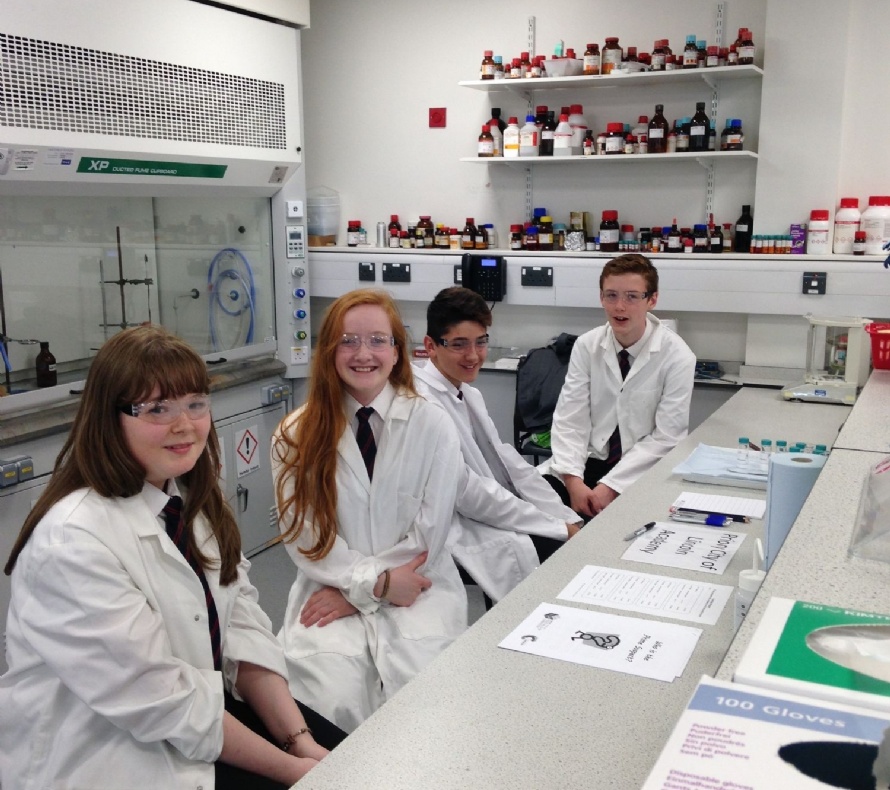 Report on The Salters Festival of Chemistry for Lincolnshire- 5th June 2017
On the 5th of June, four students from PCLA travelled to the University of Lincoln. It would be the host of the 2017 Salters Festival of Chemistry for our area. The students first task was to work through a 'Who Dunn' it?' murder mystery using their forensic knowledge. The task lasted for around two hours, where they sampled powders and inks to see which matched the crime scene. Then they were asked to write up a forensics report based on their evidence and deduction skills before stating who they believed to be the murderer and why. Whilst completing the task, the judges walked around and observed the cleanliness of their desk as well as their health and safety skills.
After lunch the second practical element was the University Challenge which took 35 minutes to complete. Substances were labelled and their task was to decipher which chemical was which by using only test tubes, pipettes, the substances and distilled water. The task was difficult but they worked their way through, coming up with a suitable order and reasoning.
Whilst the judges marked their practical work from both challenges, they had a talk from one of the leading doctors at the University of Sheffield who talked about the 'Colours of Enlightenment'. He showed an array of chemical reactions and practical's as well as discussing the colour scale from Infrared to Ultraviolet! As well as this, they looked at what science is and what the misconceptions are. It certainly made them think outside the box!
Finally, it was time for the prize giving and each team was awarded a pack of treats and certificates for taking part. Then came the results of the main part of the competition, The Salters Challenge. The Priory City of Lincoln came 3rd out of all the schools, they did us proud, well done team!